1-November-2003
Thief2 Objects List v3.0complete is ready for download.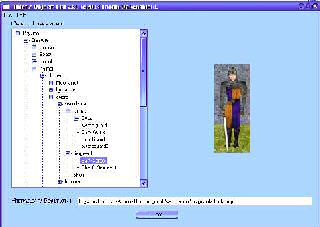 Features:-
Dromed style Hierarchy tree
Fully customizable hierarchy to allow DedX objects.
TreeEd version 1.0
Mixed Messages is ready for download Now!!!
1-October-2003
Mixed Messages is now in it's final stage and being beta tested this week. After all the problems we've had with this fm we're glad it's almost finished. Thanks to Uncadonego for sticking with it, He must have had to rebuild it 3 or 4 times cos of dromed.And thanks to the beta testers too :-)
28-May-2003
15-May-2003
An update at last...
Ion reopens the Thief 3 forum
I'm currently uploading a few T2 FM's to my site. The larger files have been split using winrar when you have all the parts just doubleclick the .exe file..
I'm hosting :-
Ranstall Keep
Errand Boy
Benny's Dead
Willow Island
Equilibrium
Circle of Strain 1, 2 & 3
Gervasius Archery Tournament
Snatch and Grab
Jail Break 2
A Smugglers Request
Swamped
Raid on Washout Central
Link to Apache's Thief 1/Gold FM archive added on My FM's page.
Get FM's via mIRC... How?
4-December-2002
9 custom texture families available for download ready to use in Thief 2.
6-November-2002
Just a quick update. Mixed Messages is progressing well. I'm in the middle of adding a few more buildings to fill it out a bit more. If all goes according to plan, I hope to have Mixed Messages release by Mid December - January. Thanks to Uncadonego and DinkSmallWood ;-)
22-October-2002
I'm working flat out on my next FM called 'Mixed Messages' Watch this space!!! I will also post on the TTLG & Eidos Thief forums as and when.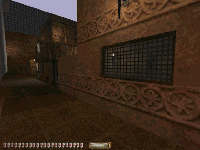 1-September-2002
Karras' Diary: Prophecies of Gold has been released today. I hope you enjoy it as much as I have making it. A BIG Thank You to Jason at the Cheap Thief Site for hosting this for me ;-)
Eidos forum link now links to the new site
I've decided to remove the hosted fm's due to lack of space. You can get them all from the Cheap Thief site. Your 1 stop fm store ;-) See the links page.
As you can see I've had the decorators in again ;-)
---