Title: The Drop! by ???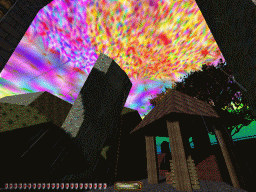 Info:
This is for Brother Renault's: Total Crap FM Contest!
Description:
I came across a nice-looking place today. The place appears to be
deserted. Great, I think I'll clean the place out! I bet I can find at
least 4700 loot here!
It's time to begin...
Loading Information:
Use DarkLoader - http://thiefmissions.com/darkloader/
Credits:
TBA
This level is not supported by Looking Glass Studios or Eidos Interactive